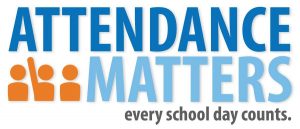 If a teacher tells parents that their children need to come to class every day and to avoid being absent unless absolutely necessary, some parents may consider this an aggressive stance. Some parents find it easier to change teachers than to change their children's attitude. Sometimes, it is not even the attitude of the children that are at fault, but rather that of the parents, who have no confidence in the children's ability to perform, and who promote a culture of minimum effort that in effect condemns the students to mediocrity.
That is one of the biggest mistakes they can make,  and of which they will surely regret in the future.
Parents should strive to create in their children the habits of responsibility, perseverance, self-confidence, self-discipline, thinking big, and aspiring to a better future. This will sow the seeds of greatness in their children, so allowing them to stand out and succeed in every endeavor they may pursue.
In contrast, parents who overprotect their children and let them get away with bad habits—such as avoiding responsibility, making excessive excuses to avoid doing any work, behaving disruptively, and having too much leisure time—may inadvertently be condemning their children to failure.
Many high achievers attribute their success to what their parents taught them about how to do things on their own and to their resultant belief that if they try hard enough, they will succeed.
If you, as parents, want your children to succeed, it is important that you believe in them, and promote in them the confidence that they can succeed in anything they set their mind to achieve. Encourage good habits in them—such as working hard, being responsible, and not settling for low or average grades—in other words, endeavoring to be the best they can through constant effort and an unwavering desire to succeed.