When two lines intersect, they form four angles that go all the way around the intersecting point, so the sum of their measures is 360°
Adjacent angles are supplementary because they form a straight angle.
Vertical angles are each of the pairs of opposite angles made by two intersecting lines. Vertical angles are congruent.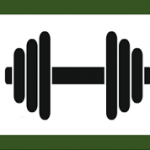 AN12     Intersecting lines
AN14     Full Circle Angles
AN12     Intersecting lines
AN14     Full Circle Angles
AN22     Supplementary
AN09     Vertical_Angles
AN12     Intersecting lines