Read Aloud is a free text-to-speech app, which can read the selected text in Word documents. Read Aloud allows you to hear any given Word document being read out loud while each word is highlighted simultaneously.
To install Read Aloud, we open Word, and at the top left we click on File.
The following window appears, and we select Options.
Now select Word Options, and in the Quick Access Toolbar, select Choose Commands From...   All Commands. Next, you must search the list until find Read Aloud, then press the Add button,  and finally press the Ok button.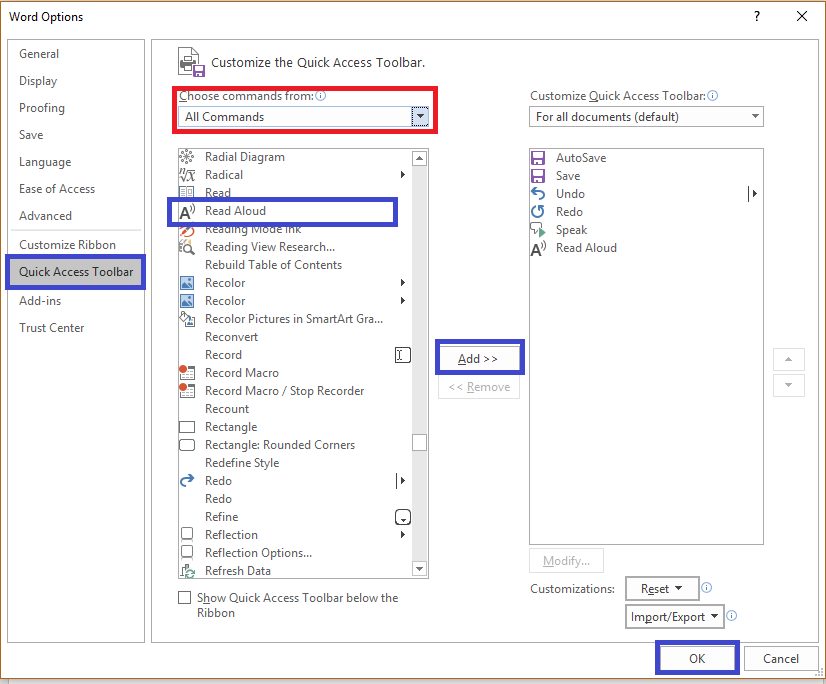 Every time we use WORD we will see the icon  A)) corresponding to Read Aloud On the top of Word.   We just have to select the desired text and click on that icon for Word to read.
Now,  please download the following document, and try Read Aloud by yourself.
Another option:
Free tools to improve reading and writing.