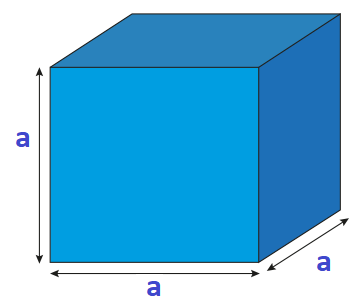 Cube.  A prism with six congruent faces.
Opposite faces are parallel.
6 Faces (each face is a square)
12 Edges
8 Vertices (corner points)
The surface area of a cube is the area of the six squares that cover it.  (Surface Area = 6 a²)
Volume of a cube = a³     (Volume=side times side times side).
Cube Net